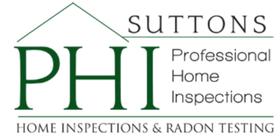 Home Inspection Process during COVID-19 Pandemic


SPHI is committed to supporting the health and well-being of everyone involved in the home inspection process.

The following recommendations and protocols are based on current recommendations from the CDC and VDH, and are in accordance with Governor Northam's Executive Order 53. As this situation continues to evolve, I will monitor the CDC for official updates and recommended behavior.

Recommendations for the Buyer and Real Estate Agent:



If you wish to attend the inspection, please try to limit your time on site. Do not bring children, relatives, contractors, etc., to the inspection.


Your report will be detailed and include photos when necessary. I am available by phone, text, or email to answer questions or clarify any findings.



Reschedule the inspection if you or a member of your household are exhibiting symptoms of respiratory illness. Contact your medical provider.



Use hand sanitizer before entering and before leaving the home. Avoid touching your face.



Touch as few things in the home as possible.



Recommendations for the Seller:



Reschedule the inspection if anyone in the household exhibits symptoms of a respiratory illness. Contact your medical provider.



If possible, do not attend the inspection. If arrangements cannot be made, the inspection can take place around you while maintaining the recommended distance for safety. Do not feel that you need to host the inspector.



Please wipe bathroom and kitchen fixtures, toilet handles, light switches, windows, and doorknobs with a sanitizing wipe before and after the inspection.




SPHI will do the following:



Maintain recommended 6 ft social distance from others


Wear a new pair of nitrile gloves upon entering a home




Only touch surfaces that need to be inspected


Reschedule or refer to another inspector if there are any signs of respiratory illness in myself or other household members


Feel free to contact me with any questions or concerns.




Steve Sutton



Sutton's Professional Home Inspections

steve@suttonsinspections.com

540-470-0627